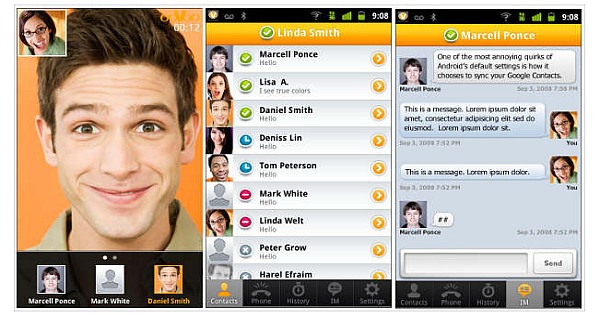 Let's see Oovoo Features and you will know why Oovoo Messenger application could be your favorite messaging app for voice calls, video calls and text messages.
– Works on any type of network such as phone, crisp and clear video chat, and also text over Wi-Fi, LTE, 3G or 4G without increasing data consumption.
– OOVOO is everywhere at anytime as it is a platform.
– Free Voice Calls : Have a discussion with friends and family at the next door or all over the world for as long as you like.
– SuperClear : This technology automatically detects and adjust for connection speed, meaning that there are less drop calls on similar connection as you will find in other video chat applications.
– WhatsApp, Facebook & Address Book Integration : Invite all your friends to OOVOO easily by connecting with your WhatsApp, Facebook and Address Book Accounts.
– Free Text Messaging : Robust, instant messaging app to send videos, pictures and text, even during a call.
– Superior Audio : Echo cancellation for crystal-clear audio.
– Free Video Calls : group or 1×1 video calls with about 12 people at once. You can also change picture and group name, all for free.
Download ooVoo App here.